Covering compliance is more than reporting on enforcement actions and regulatory policies.
It's also a chance for Compliance Week to single out the companies and individuals doing their part to push the profession forward—those companies with strong social stances, a dedication to doing what's right, and the ability to lead by example. That being said, CW is proud to present 5 ethics and compliance standouts of 2019.
Apple
Apple has set itself apart from its peers with its strong stance on data privacy. CEO Tim Cook spoke in Brussels in October 2018, slamming those companies that put profits over privacy, and he doubled down on his pleas for the United States to adopt its own version of the European Union's General Data Protection Regulation in an op-ed for Time Magazine in January.
"In 2019, it's time to stand up for the right to privacy—yours, mine, all of ours," Cook wrote. "Consumers shouldn't have to tolerate another year of companies irresponsibly amassing huge user profiles, data breaches that seem out of control, and the vanishing ability to control our own digital lives."
While consumers still face those threats, Apple's words didn't fall on deaf ears. The company's primary competitors, such as Google and Facebook, have followed in taking firm stances against the misuse of user data in order to keep up with the shifting public tone. Now if these companies can show they actually mean what they say, U.S. citizens can start feeling a lot better about their data.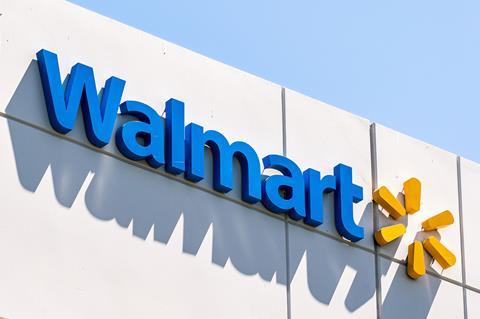 Walmart
Tragedy struck the supermarket giant in August when a gunman entered its store in El Paso, Texas, and shot 46 people, killing 22. The act of terror came just a few days after two Walmart employees were killed by another employee at a store in Southaven, Miss.
Walmart responded by not only tightening its restrictions on firearm sales and banning civilians from carrying firearms in its stores, but also vowing to share its compliance controls regarding the sale of firearms.
"This system navigates the tens of millions of possible combinations of federal, state, and local laws, regulations, and licensing requirements that come into effect based on where the firearm is being sold and who is purchasing it," CEO Doug McMillon wrote in a company memo. "We hope that providing this information, free of charge, will help more retailers sell firearms in a responsible, compliant manner."
Walmart's stronger stance on gun control inspired others, such as fellow retailer Kroger, to also request customers not openly carry firearms in their stores. Starbucks, Target, and Wendy's are among companies that already had those controls in place.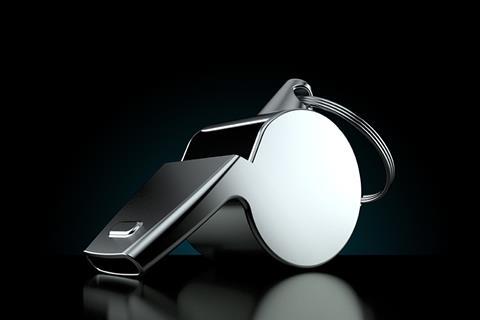 Whistleblowers
While 2018 was a record year for whistleblower enforcement, 2019 thrust the term further into the spotlight. Of course, the White House's unnamed whistleblower that sparked an impeachment inquiry into President Donald Trump over allegations of corruption has received the most attention, but high-profile accusations against General Electric and Walt Disney Co. are not to be forgotten.
More importantly, we commend the compliance officers that turn to whistleblowing when their advice to executives goes ignored. Unfortunately, these individuals aren't always celebrated—in fact, many become targets for retaliation, as alleged in two recent examples:
Toni Caiazzo Neff, formerly of broker-dealer Purshe Kaplan Sterling, says she was fired in early 2018 for raising concerns with regulators over GPB Capital and has recently filed police reports over claims of intimidation since GPB's chief compliance officer was indicted on charges of obstruction of justice in October.
Faye Bernstein, a compliance officer at the Minnesota Department of Human Services, told the Pioneer Press in October she is still being retaliated against months after reporting concerns about substandard and noncompliant state contracts approved at the department.
Regardless of how both cases play out, their stories aren't unique. To blow the whistle is to put oneself in the crosshairs—but, as this year has shown, it may be more important than ever for individuals to speak out when wrongdoing occurs.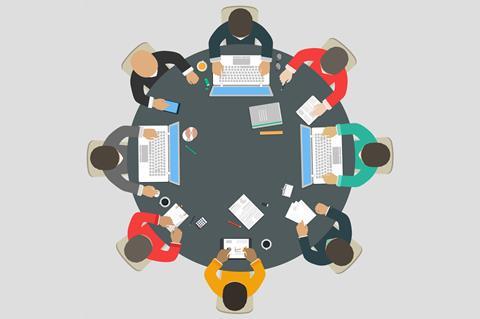 Business Roundtable
To advance the purpose of a cooperation is a tall task, one the Business Roundtable took on when it modernized its principles in August to serve all stakeholders (including employees) as opposed to just shareholders.
"Each of our stakeholders is essential," the Business Roundtable wrote. "We commit to deliver value to all of them, for the future success of our companies, our communities, and our country."
While this may be another case of "we'll believe it when we see it," having the names of the CEOS of companies like Amazon, American Express, Apple, Target, Walmart, and many more signed to such a statement could go a long way to make that stance a reality. The hope here is those big names stick to it (looking at you and your decisions on the medical benefits of Whole Foods workers, Jeff Bezos).
USWNT
Few would be quick to characterize the U.S. women's national soccer team's fight for equal pay as one of compliance, but how the case plays out in the courts could affect the landscape for female employees everywhere.
In fact, inspired by the 2019 World Cup champions, U.S. Senators Jacky Rosen (D-Nev.) and Amy Klobuchar (D-Minn.) sent a letter in July to the chairman of the Senate Committee on Commerce, Science, and Transportation pressing for him to hold a Committee hearing on the significant issue of pay disparity between men's and women's sports in the United States as a whole.
Sports is just one area, though, where a victory could pave the way to greater equality for male and female employees across all industries. That's something everyone in compliance should be able to get behind.
---
And a special shout out for one of our favorite stories of the year: the compliance officer in Australia who turned down an alleged bribe from an individual trying to influence a ruling on whether his neighbor would be allowed to keep his pet pony (named "Horse," naturally). A court ruled the pony could stay with its owner, much to the chagrin of the failed briber.

Kyle Brasseur is Editor in Chief of Compliance Week. His background includes expertise in user personalization with ESPN.com.
View full Profile