As all compliance professionals know, whistleblowing is a powerful tool to help uncover wrongdoing and should be viewed as an opportunity (if possible) to help steer the organization back on track before the misconduct gets worse.
But it can be a tricky process and one that can be badly mishandled—especially if the person speaking up is not listened to or feels so unsafe that he or she goes public. As such, you need an experienced hand to guide you through what can be a terrible journey—and Steven Pearlman is one of the best.
Recognized as one of five U.S. lawyers selected by Law 360 as a "Rising Star Under 40" in the area of employment law, Pearlman has successfully tried cases to verdict in Illinois, Florida, and California, and defended the largest Illinois-only class action in the history of the U.S. District Court for the Northern District of Illinois. He also served as a special assistant AG for the State of Illinois in employment litigation matters.
As a partner in the Labor & Employment Law Department in the Chicago office of law firm Proskauer Rose, Pearlman's expertise covers the full spectrum of employment law, and one of his main areas of focus has become investigating a myriad of whistleblowing cases. Indeed, he is also co-head of the firm's Whistleblowing & Retaliation Group and he has often spoken about how to establish best practice whistleblower programs at a variety of top-level conferences and symposiums.
About Steven Pearlman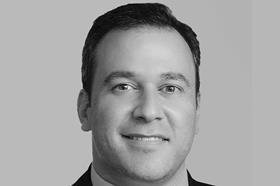 Title: Partner, Labor & Employment Department and co-head of the Whistleblowing & Retaliation Group, Proskauer Rose
About Proskauer Rose: Proskauer Rose is an international law firm headquartered in New York City.
Location: Chicago
Years of experience: 21
Areas of expertise: Whistleblowing & retaliation; class actions; employment litigation & arbitration; non-compete & trade secrets; discrimination, harassment; employment counseling & training
Quote: "Some whistleblower programs fall short, because they do not retain communication with those who raise an alarm or explain the process. Instead, employees simply think that they have got it wrong or that they have been ignored—and companies should avoid making whistleblowers feel they have not been taken seriously."
The work involves him reporting to boards of directors, their audit committees, and corporate counsel to help root outthe problem areas, settle any regulatory or enforcement action, and get the organization back on track—often testifying in defense of these whistleblowing investigations in federal court.
It is not easy work and it requires a particular set of unique skills, says colleague Joseph Baumgarten, partner and co-chair of Proskauer's labor and employment law department. Pearlman, however, has these necessary attributes "in spades."
"If I had to describe Steve's day-to day approach in a few words it would be: Relentless. Thorough. Detail-orientated. Practical," says Baumgarten.
"Steve is an absolute professional and is a leader in his field. He is able to get to the roots of a problem quickly, take a multi-disciplinary approach, and reach out to those who can help—whether they work in our firm, another law firm, or for the client. He understands the need to build bridges with different teams, such as compliance, HR, internal audit, in-house legal, and to work together for the best interests of the client. Such an ability should not be underestimated."
According to Baumgarten, "what makes a 'good' lawyer stand apart from just an 'OK' lawyer is the aptitude to understand a client's business quickly. You also need to understand and anticipate what other risks may impact the organisation as a result of a whistleblowing complaint or labour dispute, for example—such as PR risks, reputational risks, financial risks, and people risks."
"Furthermore, you need to be honest with the client about the possibility of these risks emerging and how seriously they could potentially impact the business. You need to advise clients that all options have risks attached to them, but also reassure them that some of these risks are highly manageable. Steve can do all this and more."
Flexibility is another aspect of his work. Pearlman says that when he approaches a whistleblowing case, he often wears three different hats:
The first is his "legal" hat: Did a violation of the law take place?
The next is his "compliance" hat: Was there a compliance failure (either through non-compliance or a failure to even establish a policy or appropriate protocols) and does the organization comply with the law now?
And the third is his "HR" hat: Is the person who blew the whistle being adequately protected?
Pearlman believes that whistleblowing is a "force for good" for organizations, as it highlights bad practices and provides a good opportunity for managers to take corrective action quickly. He believes that compliance has a strong role in shaping whistleblowing policies, procedures, and hotlines, as well as helping to promote an "open environment" where people feel they can raise concerns without reprisal.
"I think it is very important for companies to create a culture that encourages 'good faith' complaints internally," he says. "It is in the best interests of all organizations—and their employees—to have workers feel that they can raise complaints alleging unethical and unlawful activity internally because it shows that they believe that their complaints will be listened to, that they are taken seriously, that the complaint will be escalated, that an investigation and appropriate action will follow, and that they will not face any kind of retaliatory action."
Contrast that approach with a whistleblower complaint being raised externally, either to a regulator or to the press. "If people don't feel that they can raise their concerns internally without them being taken seriously—or without risking their jobs—then the process can become more difficult and more expensive. Organizations experience delay in conducting investigations and the opportunity to take corrective action quickly also disappears," he says.
He adds: "A whistleblower complaint raised externally means that external lawyers will be involved, raising costs and potentially lengthening the timeframe of any investigation, and there is the added possibility that you may also need to deal with regulators, enforcement agencies, and the press at the same time."
In Pearlman's opinion, establishing good corporate culture is the key to improving governance, and is also an essential component of encouraging people to "speak up" about poor behavior or unlawful activity. "Updating codes of conduct is not enough. Employers need to communicate from the top down the kinds of behavior they want, as well as those that they will not tolerate," he says.
"Whistleblower policies are not just pieces of paper. They need to be evidence of a culture that encourages people to come forward and do what they think is the right thing with the promise in return that they will be safe from being retaliated against."
He adds that it is also important for organizations to remember that whistleblowers are protected under certain laws, even if their complaints turn out to be unfounded (provided that they have a reasonable belief). "What might look suspicious or dangerous to people unfamiliar with the situation can often be standard practice; the person has simply misinterpreted what s/he has seen," he says.
Pearlman stresses that all complaints need to be reviewed—they should not be simply dismissed straightaway. He also believes that organizations need to keep whistleblowers informed about the progress of their complaint, how it is being dealt with, by whom, and how it will be resolved. This should also take place even when no further investigation is deemed necessary.
"Some complaints turn out not to require any further action," says Pearlman. "Where practicable, there should be follow up communication with the whistleblower. Some whistleblower programs fall short, because they do not retain communication with those who raise an alarm or explain the process. Instead, employees simply think that they have got it wrong or that they have been ignored—and companies should avoid making whistleblowers feel they have not been taken seriously," he says.
Consequently, Pearlman believes it is a good idea for organizations to have liaisons to whistleblowers to keep people informed about the complaints they have raised.
Pearlman also works on workplace harassment and discrimination cases. He says that there has been a "strong uptick" in complaints since the #MeToo movement gained momentum.
"Sexual harassment and discrimination cases in the workplace have always been on compliance's radar," he says. "But there has been a noticeable increase in such complaints since the #MeToo movement gained attention and shone a spotlight on the kinds of behavior and attitudes that should not be tolerated but which can be commonplace in some organizations." As such, it could be an important area of focus for compliance in the future.
Pearlman's work has frequently brought him into contact with compliance functions of all shapes and sizes. Generally, he says, he is impressed by their approach, their expertise, and their ability to demonstrate their subject matter expertise.
He believes that compliance functions are continuing to develop and are a vital resource for ensuring good corporate practice. And he thinks that compliance's future could be well-served if it worked more closely with other assurance functions.
"In some organizations in particular, functions like compliance, internal audit, HR, and legal work in silos: they each do their own work and take their own approach. For the most part, that works well enough. But there are some circumstances where it would be better if they pooled their knowledge, experience, and expertise and collaborated more frequently as they are collectively aiming to achieve the same goal: to ensure that the organization continues to operate effectively and in accordance with regulations, laws and best practice."

Neil Hodge is a freelance business journalist and photographer based in Nottingham, United Kingdom. He writes on insurance and risk management, corporate governance, internal audit, compliance, and legal issues.
View full Profile