Many whistleblowers experience retaliation for coming forward, and it comes in all kinds of forms.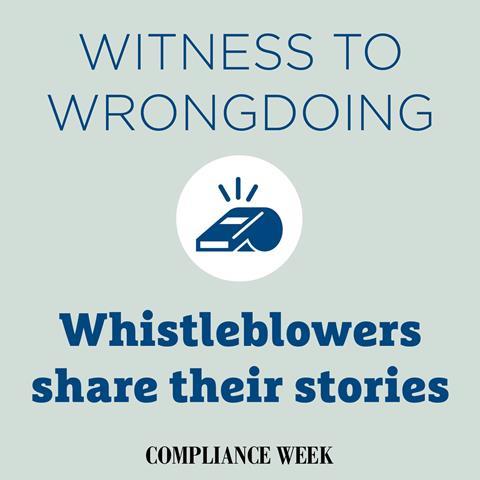 They can be suddenly reassigned to completely unfamiliar work or excluded from meetings they should be attending. They may eventually be demoted or fired.
Jane Norberg, chief of the Securities and Exchange Commission's Office of the Whistleblower from 2016-21, said retaliation can come in a variety of ways.
"The SEC's whistleblower program defines retaliation as acts such as demoting, threatening, suspending, harassing, or treating someone differently in the terms and conditions of their employment because they reported a possible securities law violation," she said. "It's very broad. Some think of retaliation just as firing somebody, and that's not the case. Retaliation can fall well short of outright firing.
"Some also think that if they keep a whistleblower's pay and benefits the same, they can demote them or radically change their job. That's not the case, and companies can sometimes get tripped up by that. Not only can the SEC bring charges against a company for retaliation against a whistleblower, but a whistleblower also has a private right of action."
For external whistleblowers who work as contractors, gig workers, or freelancers, reporting misconduct can cause a lack of opportunities. They discover they're being avoided, can't get hired, can't find work for their firm, or are blackballed in their field because the word is out among their clients and colleagues that they've blown the whistle.
Andrew Russo experienced a different kind of retaliation: a public attack on his reputation.
Five years before Russo blew the whistle against fraud at Archipel Capital run by childhood acquaintance Greg Gray, he ran for state senate in upstate New York. It's an important distinction because had Russo simply been a former concert pianist turned investor, he probably wouldn't have had a high enough public profile to merit a story. (The legal standard for a libel lawsuit is higher for a public figure).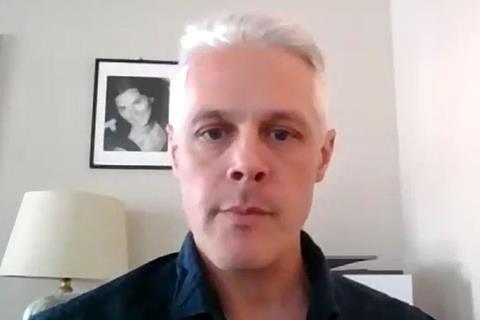 His unsuccessful run for office was still fresh in the minds of the public and journalists with his hometown newspaper, The Post-Standard (Syracuse, N.Y.), when a business reporter received a call from Gray. Gray had been charged with securities fraud in March 2015; weeks later, he told The Post-Standard how Russo was the chief financial officer of one of the portfolio companies in which Archipel invested. He said Russo was a business partner with a public official who also introduced investors to Archipel. The story also mentioned a former National Football League (NFL) player who was an advisor to Archipel.
In April 2015, The Post-Standard ran an article titled: "Accused swindler blames Syracuse-area financial advisor for failed investments." Instead of Gray's photo under the front-page, above-the-fold story, there was a photo of Russo, shot during his political campaign from five years earlier.
The story several times quoted Gray, who attempted, without a shred of proof, to link Russo to the fraud. Russo's comment to the reporter pointed out Gray was not a reliable source: "'Greg Gray stands accused of perjury. Greg Gray is very comfortable not telling the truth. I would ask people to consider that when they listen to anything he is willing to say.'"
Russo was never charged with any crime related to the fraud at Archipel—not then, not ever. He and 17 other investors would sue Gray soon after for misappropriating their investments. But the story made it sound like there was something sinister about Russo's involvement.
"My belief about the situation is that he (Gray) was attempting to use the media in the town where I lived and worked to convey the sense that I had some type of involvement in what he was doing, like on a partnership or collaborator kind of level," Russo said. "And he tried to drag a couple of other people into it as well. So, it looks very clear to me like a score-settling type of exercise. And the newspaper was certainly happy to play along, and that caused me to lose the job I had at the time.
"Obviously, when you go through something like that, combined with job loss, it can take quite a lot of time to rebuild."
At Second Chance Body Armor, research director Aaron Westrick was experiencing every type of retaliation you can imagine for his consistent, unrelenting internal fight to force the company to stop selling defective bulletproof vests.
"It was very hard to work there. Walking by certain executives in the hallway, I didn't know if there'd be a fistfight because the company was in the process of going public," Westrick said. Apparently, his internal crusade was hurting the firm's bottom line.
"About 70 percent of the company's profits were from this product (Zylon) that now the director of research is saying to everyone, 'This is not working right,'" he noted.
One day in October 2004, Westrick was called into a meeting with the company president, the director of human relations, and a lawyer. They asked him questions about how the stress of the job was affecting him.
During the meeting, Westrick remembers stopping the human resources director midsentence and saying, "'I want you to remember one word: Rotten,'" he said. "'I want you to write down that this is rotten if you remember nothing else about today or want to remember. I want everyone to hear that, because that's what I want you to remember me saying: That this is rotten, and you're wrong.' And I left."
Soon after, Westrick walked into his Second Chance office to find his computer missing. And his phone. The office had been completely stripped of everything, including all his documents. The company president was standing there, indicating to Westrick his time at Second Chance had ended.
"What he said to me was, 'We're going to lay you off first.' That was the way he put it," Westrick recalled. "And I looked at him, and I said, 'Be truthful. It doesn't have to go this way.' That's the last thing I said to him. … He said, 'Yes it does, goodbye.' Goodbye. Walked in, walked out. I had to call my wife (to pick me up) because my company car was gone."
Westrick said the harassment persisted even after he left Second Chance, continued his career in law enforcement, and became a college professor. He believes someone involved with the defective vests hired private detectives to follow him around. He saw them take his picture as he entered and left his office and suspected they were rifling through his trash. He's convinced the detectives were looking for something—anything—in his personal or professional life to use to blackmail him into silence.
Jeffrey Smith, a software engineer, built OnTheGo Wireless up from nothing to a business that had 20 employees. It helped Fortune 500 companies and their wireless carriers provide the most appropriate plan at the best price. Smith said blowing the whistle exacted a steep price on his business, his personal life—everything.
"Within a year, (my business) was dying, and there were other problems. Eventually what I had to do was to … sell my business, (but) I couldn't. That was another problem. The people acquiring my company understood what was going on. I had to tell them what was going on, why I was selling," he explained. "… And then you have to get rid of your employees. You have to get rid of your customers, get rid of your office, get rid of your desk."
Smith couldn't tell anyone the real reason why his business was dying, because in order to remain anonymous with his False Claims Act qui tam lawsuit he filed against Verizon and AT&T, he had to remain silent.
"And so, you starve to death. You starve to death, and the stress levels go just incredibly high. Your relationships with your wife go sideways, nobody believes you anymore," he said. "We'd get in fights all the time—'Oh, what are you doing Jeffrey? This is nonsense. You're throwing your business away, why did you do this?' That kind of thing."
Brendan Delaney, a software technician with the New York City Division of Health Care Access and Improvement, filed a False Claims Act lawsuit in federal court in 2011 about numerous flaws within eClinicalWorks' medical records system that he believed caused serious medical errors. The FCA allows whistleblowers to file qui tam lawsuits under seal, meaning their identity would be concealed.
"I never heard anything from them again."

Brendan Delaney struggled to find work after blowing the whistle
But in September 2013, the Department of Justice closed the case without warning. The seal was lifted two months later, and Delaney was identified as the whistleblower. Word spread quickly in the medical records field, as well as in the city of New York.
As a result, Delaney lost his job with a consulting firm and was out of work for long stretches. He found he could not get another job with the city. At one point, he found an opening as a project manager with the New York City Health and Hospitals Corp., now known as NYC Health + Hospitals.
"I was actually technically hired. I filled out all the paperwork. The HR paperwork was ready to have a start date," he said. A senior executive within the organization asked Delaney during an interview if he knew his former supervisor, the one who had consistently blocked his attempts to show the flaws in the eClinicalWorks software.
"I said, 'Yeah.' And I never heard anything from them again," Delaney said.

Aaron Nicodemus covers regulatory policy and compliance trends for Compliance Week. He previously worked as a reporter for Bloomberg Law and as business editor at the Telegram & Gazette in Worcester, Mass.
View full Profile