Australia's competition regulator has filed a lawsuit against Google for alleged misrepresentations regarding user data collected in relation to location services on Android devices.
The Australian Competition and Consumer Commission (ACCC), in a release published Tuesday, claims Google and its subsidiary, Google Australia, violated the Australian Consumer Law by not clearly informing users that two settings in different locations needed to be turned off in order to properly nullify the company's collection of location data.
The separate settings locations in focus were labeled "Location History" and "Web & App Activity," the ACCC notes.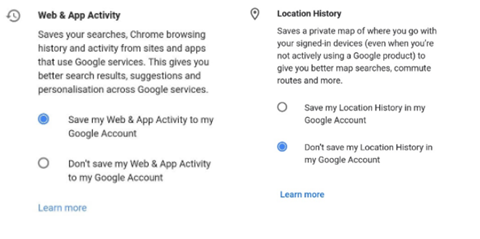 The misconduct, alleged to have taken place from at least January 2017 until late 2018, would have allowed Google to continue to collect user location data from individuals who believed they had already opted out of providing such by selecting "off" in just one of the locations.
"We are taking court action against Google because we allege that as a result of these on-screen representations, Google has collected, kept, and used highly sensitive and valuable personal information about consumers' location without them making an informed choice," ACCC Chair Rod Sims said in a statement.
The ACCC further alleges Google utilized on-screen statements to mislead Android users regarding how location data would be used, not disclosing that the data could be used for services beyond Google.
"We consider that because of Google's failure to disclose this use of data, consumers were and still are deprived of the opportunity to make an informed choice about whether to share their personal location data with Google," Sims said.
The ACCC is seeking penalties, declarations, and orders requiring the publication of corrective notices and the establishment of a compliance program in its lawsuit.
Google is no stranger to such consequences, having been fined €50 million (U.S. $57 million) by France's data protection watchdog under the European Union's General Data Protection Regulation earlier this year for privacy violations. Google is similarly facing a GDPR probe over its ad practices in Ireland, where the technology giant's EU headquarters is based.
Also this year, Google and its subsidiary Youtube reached a $170 million settlement with the U.S. Federal Trade Commission for alleged violations of the Children's Online Privacy Protection Act Rule.
Websites
We are not responsible for the content of external sites

Kyle Brasseur is Editor in Chief of Compliance Week. His background includes expertise in user personalization with ESPN.com.
View full Profile