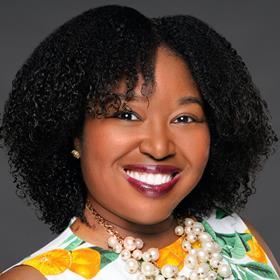 Q. What does the NABCRMP do?
A. We create opportunities for Black compliance, ethics, and risk management professionals to collaborate, share resources, and receive training and professional development opportunities. We will be working with universities to develop student chapters to cultivate interest in compliance and risk management fields, create scholarships, promote internships, and create doctoral-level projects that focus on diversity and inclusion topics.
NABCRMP member perspectives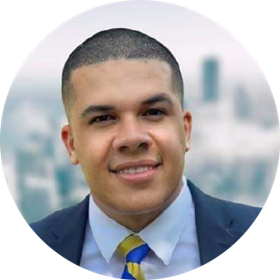 "NABCRMP has been extremely helpful in my career and personally. It's a constant reminder to me that my purpose in my career is much bigger then me giving corporate America eight hours or more of my day but, rather, what am I doing with those hours that will make a difference for those who come after me as Black compliance and risk management professionals or those who have to navigate the harsh terrain of minimal diversity."
—Devon Euring, Assistant Vice President of Compliance Assurance/Regulatory Inventory Management, Citi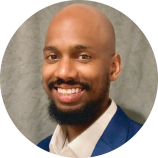 "Since we have launched NABCRMP, I have developed several great relationships with professionals that believe in the same thing we believe in at NABCRMP. These relationships are going to help NABCRMP provide the mentorship and resources our members need."
—A.J. Yawn, Cybersecurity Compliance Consultant and former Army officer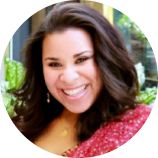 "The simplicity of the organization's message, 'Unite, Lead, Inspire' captivated my sense of duty to help others who are interested in risk and compliance management roles. … The momentum of this organization has been very instrumental in putting others in the spotlight who are already those hidden figures in our communities doing risk and compliance roles from an executive management to an entry level standpoint."
—Adilah Anwar, Global Business Systems Analyst for Cardtronics
Q. How diverse do you think the compliance field is?
A. Like many other professions, we have a long way to go in terms of representation of people of color, particularly when it comes to Black professionals.
Q. What specific barriers might prevent people of color from entering the fields of compliance and risk?
A. The lack of access to opportunities and the lack of representation. Diverse professionals are more likely to view compliance and risk management as a career option when they see other professionals who look like them operating in the space.
Q. What do you see as compliance's role in diversity & inclusion efforts in the workplace, in light of the racial reckoning we are seeing right now?
A. As an African American compliance professional, I could not help but to think about the special role that risk and compliance professionals play in advancing social change, particularly in corporate settings. As risk and compliance officers, we are often the gatekeepers and managers of risk—in all of its forms. In this day and age where customer loyalty and patronage are increasingly tied to an organization's ethics and social values, there is no greater risk to an organization than one that fails to make diversity, equity, and inclusion a top priority.
Q. What are some specific things compliance officers can do to advance diversity and inclusion at work?
A. Organizations should focus on creating environments that are inclusive, safe, and welcoming of diversity … and resist the urge to rely on body counts and tokenism.
Q. Can you talk about your personal experience as a Black woman in compliance?
A. I have been on the receiving end of stereotypes, microaggressions, and blatant discrimination on a countless number of occasions. I have learned over time to speak up for myself. By not speaking up, I do a disservice to those who will follow behind me. It has not always been easy. I have lost and walked away from opportunities. But in the end, it's contributed to my character and my story. It is what led me to create the NABCRMP, which is intended to inspire and support a new generation of compliance professionals.
Q. What advice would you share with other Black employees who are looking to advance in their careers?
A. Focus on creating value for others. Do not rely solely on your organization to create professional development opportunities for you. Go out and create them for yourself. There are countless opportunities to lead and be of service to your community. These opportunities often lead to other advancement opportunities. You must always remember that you own your professional development.

Erin Lynch has spent more than a decade at Compliance Week, where she serves as director, production & design and content contributor.
Inside the Mind of the CCO: 2020 a year like no other
1

2

3

4

5

6

Currently reading

Spotlight on National Association of Black Compliance & Risk Management Professionals

7

8

9

10

11

12