When Jim Massey started his career in the biopharmaceutical industry as a sales and marketing representative more than two decades ago, he never dreamed that he'd one day be driving healthcare change on the global stage.
But that is exactly where his life path has led him, and he wouldn't have it any other way.
Massey says the "turning point" of his career began in March 2007, when he joined pharmaceutical company AstraZeneca as associate director of sales training and development for corporate compliance. It was that job that led him into a continuing career in compliance, evolving 18 months ago into his current role as global vice president of sustainability strategy and engagement, in which he oversees sustainability efforts across the six continents where AstraZeneca operates (sorry, Antarctica).
As a sustainability leader, Massey says that his life's purpose is "to remove barriers for those willing to be who they need to be in the world. It is absolutely who I am, and it's what I do every day. When you're working your life's work, it doesn't matter what your title is, it's more about the impact."
About Jim Massey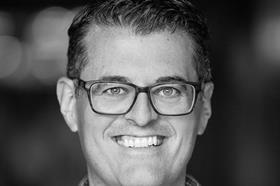 Title: Global Vice President, Sustainability Strategy and Engagement, AstraZeneca
About AstraZeneca: Founded in 1999, AstraZeneca is a global, science-led biopharmaceutical company that focuses on the discovery, development, and commercialization of prescription medicines, primarily for the treatment of diseases in the areas of oncology, cardiovascular, renal & metabolism and respiratory.
Location: Cambridge, United Kingdom
Years of experience: 20+
Areas of expertise: Sustainability; safety; health; environment
Quote: "When you're working your life's work, it doesn't matter what your title is, it's more about the impact."
In fact, Massey devotedly lives by the philosophy that work-life balance is one in the same. "When I wake up in the morning, it doesn't matter if I'm helping AstraZeneca or I'm helping the person I happen to meet at the canteen in the morning," he says. "I'm here to help everyone. It's about doing the right thing. It is at the very crux of being authentic, being genuine."
For Massey, his time with AstraZeneca has been as much a personal journey as a professional one. Prior to assuming his current role, his boss, Executive Vice President of Sustainability and Chief Compliance Officer Katarina Ageborg, had asked him in November 2015 if he'd like to assume responsibility for Safety, Health & Environment (SH&E). "I said: 'Yes,' because I knew I could [take on the role], but I remember having some self-doubt," Massey candidly admits.
That self-doubt had nothing to do with his professional acumen and everything to do with his appearance. "I was morbidly obese," Massey says. Health isn't a privilege in other countries like it is in America, he says, and—as someone who would be leading a geographically dispersed team of 90 people operating across six continents—"What would people think about a fat American running health?"
That was a significant inflection point for Massey in both his personal and professional life. "I had to remove my own self-induced barriers," he says. "Since that time, I have lost 90 pounds."
But his journey toward a healthier future didn't stop with just himself. As leader of the company's global health strategy, "I need every team member to be at their peak performance. That's a requirement this year," Massey says. What that means in practice is that line managers have been asked to support their employees on their individual journeys to good health, however they define it—mind, body, and soul. "Everyone gets to come to work at their best and then leave work at their best, so they can pursue their life's work," he says.
Massey speaks especially passionately about matters of inclusion and diversity. As part of that effort, one of Massey's first priorities as a compliance leader was to transform the company's Code of Conduct and condense it into a Code of Ethics, with a core focus on the company's values. One of the core principles, as stated in the Code, is to "promote a culture of diversity, respect, and equal opportunity."
Massey doesn't just talk the talk; he walks the walk. "He embraces diversity and inclusion around the clock, for real," Ageborg says. And he doesn't do it because he has to or because he should. It's woven into the fabric of who he is as a person. By way of example, Massey is executive sponsor for the local Network of Women chapter, and he has been a member of the Women's Summit Planning committee since 2016.
Massey stresses the importance of having in place a "feedback culture" to ensure the business stays aligned with its values. If people have the fortitude to speak their minds and be heard, and they feel safe and empowered to do so, they are also more likely to tell you when they see bad or unjust behavior, he says.
That's much different than a purely policy-driven, "if you see something, say something" compliance program, Massey adds. "We're saying, 'Speak up. It's part of our culture.' "
Ageborg describes Massey as a "visionary" who saw opportunities in a much broader sense than anyone else had done before him as a member of her leadership team—such as how AstraZeneca could influence the broader safety and health agenda; how business functions can better network with one another and share best practices; and how to reach out to people and address tough issues that the company hasn't addressed in the past.
SH&E, much like compliance, used to be seen as a "necessary function," Ageborg says. Thanks to Massey's efforts, now it's seen as a function that can positively influence the company for the greater good, "so he has definitely changed that part of how we operate," she says.
Toward a greater good
Doing things for the greater good is a philosophy that extends across AstraZeneca's broader global enterprise and its entire global footprint, more generally. In 2018, AstraZeneca brought teams together leading the areas of sustainability strategy, environment, safety and health and compliance into a new Global Sustainability function to reflect the company's intent to focus not just on ethical culture, but broader corporate stewardship as well.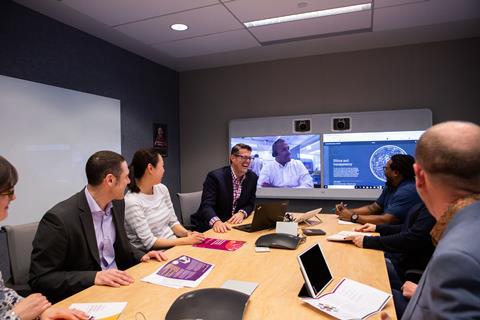 By bringing these key areas and programs under one umbrella department, compliance no longer plays the role of a strictly defensive function, but rather one guided by ethics and transparency. "That was a major mind-shift for us," Massey says.
From a governance standpoint, these functions report into Ageborg, who reports directly to CEO Pascal Soriot. This global initiative is driven by AstraZeneca's sustainability strategy team, which Massey describes as an "interconnected matrix," whose purpose is to inspire, advocate, and govern as needed over sustainability issues that an independent assessment conducted in 2018 found to be material to AstraZeneca, it's employees and external stakeholders. Massey's team focuses on three core priorities:
Strategy to drive access to healthcare for patients around the world;
Awareness and action for the health and well-being of AstraZeneca's workforce and the environment ; and
Training and engagement among the company's 60,000 colleagues on ethics and transparency; the importance of the company's Code of Ethics and how to use it for sound judgment.
"I don't think anyone who meets [Massey] will forget him, because he has that way about him in terms of engagement and connecting with individuals. He is genuinely one of the best leaders I have worked with," Ageborg says. "And he has been instrumental in defining our sustainability strategy."
Another area where Massey and his team have been instrumental, Ageborg says, is the work they have done in producing the company's annual sustainability report. Now in its fourth year, the sustainability report describes both the progress the company has made, as well as the struggles it still faces under the company's three core priority areas: access to healthcare, environmental protection, and ethics and transparency.
"We're not just hiding behind words in a policy," Massey says in speaking on the importance of the sustainability report. "We're sharing with the world what we're doing to have an impact and be a good company."
In talking about AstraZeneca's commitments, Massey says he is also personally committed to breaking down barriers to healthcare for those who live in countries where economic inequality makes it challenging to afford certain medicines, see a healthcare provider, or take time off work to get treatments.
AZHealthConnect is an example of just one initiative. It allows AstraZeneca employees to support families in Kenya by making voluntary donations that directly help families receive basic healthcare needs, such as medicines and appointments with healthcare professionals. AstraZeneca matches the amount of all employee donations to provide even more families with healthcare.
All of these sustainability issues—like inclusion and equal access to healthcare—have everything to do with corporate ethics at a global pharmaceutical company like AstraZeneca, because maybe the one person who comes up with an innovative solution "to save the planet for my boys' future," Massey says speaking as a father, happens to be a young woman in a low-income country.
"If you don't address her healthcare, she may not have the same benefits that my children do living in the United States, and that's not fair. That's why I fight every day," Massey says.
Moving forward
It is it not inconsequential that AstraZeneca is focusing on sustainable initiatives at a time when the ethics and compliance profession is facing a war for talent, and prospective employees are now asking these types of questions. "The millennials we are recruiting want to know about our diversity and inclusion strategy. They want to know about our carbon footprint," Massey says.
Simultaneously, innovations in technology, too, are turning the compliance profession on its head. "We're in one of the most dynamic periods of humankind," Massey stresses. Some call it the "fourth industrial revolution," and others call it the "trans-human revolution." Whatever its name, it's transforming the compliance profession in remarkable and dramatic ways and at such a rapid clip that it has made it impossible for laws and regulations and company policies to keep up.
Compliance officers have wanted that proverbial seat at the table for so long, but if compliance with laws and regulations is strictly all that they worry about today during this time of rapid change, "You won't even be in the room anymore," Massey says. "You will work yourself out of a job and will no longer be relevant."
That's why focusing on matters of ethics, diversity and inclusion, and other sustainable initiatives is so important, because those values will always remain relevant. "We've got to make sure employees know the values and behaviors we expect," Massey concludes, "so that they can be agile in addressing the business needs today and not worrying about what the policy may say tomorrow."

Jaclyn Jaeger is a freelance contributor to Compliance Week after working for the company for 15 years. She writes on a wide variety of topics, including ethics and compliance, risk management, legal, enforcement, technology, and more.