Most organizations define their technology approach as "buy" or "build" and operate accordingly. Today's volatile market, coupled with the increasing willingness of subject matter experts to collaborate, changes the game in some areas, where "build" starts to make more sense. One area is digital compliance training.
Often, off-the-shelf compliance trainings purchased from third parties are too generic or broad to be useful and fail to include scenarios and test questions grounded in the experiences of the users. As a consequence, users do not respect the quality of the training and do not engage with it because it does not feel immediately relevant to their work situations.
About the author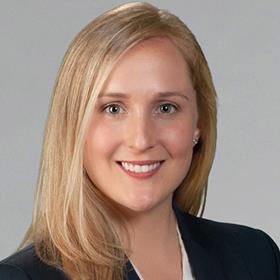 Anusia E. Gillespie is the global co-head of innovation (U.S.) at Eversheds Sutherland, a global legal practice with more than 3,000 attorneys worldwide, operating in 68 offices in 32 jurisdictions across Africa, Asia, Europe, the Middle East, and the United States. Eversheds Sutherland provides legal services to a client base ranging from small- and mid-sized businesses to the largest multinationals, acting for 75 of the Fortune 100, 68 of the FTSE 100, and 113 of the Fortune 200.
The result? At best, taxed compliance and business technology professionals who must chase participants to complete a training while expending additional bandwidth on supplementary programming to ensure learning. At worst, it results in an expensive-yet-ineffective compliance program.
This problem is particularly pronounced given the current pandemic is forcing organizations to rely heavily (or solely) on digital compliance trainings, and that the U.S. Department of Justice (DOJ) recently updated its Evaluation of Corporate Compliance Programs with more stringent guidance and expectations on data and metrics for the efficacy of compliance training programs. Especially for organizations that operate in highly regulated industries, now is the time to reevaluate your in-house compliance training and consider investments in developing custom digital offerings.
As the global co-head of innovation (U.S.) at a global law firm, I recently collaborated with our energy lawyers and a major multinational energy client on developing eLearning modules customized to the client's company and industry. If you are considering developing your own, here are some of the questions and processes to consider:
Scope the right product fit
Once you've assessed training needs and determined a specific starting place from a content perspective, the next step is to review the available technology solutions by level of complexity, flexibility, accessibility, cost, and development time to find your fit. We scoped 10 different levels of sophistication for us to consider, from basic PowerPoint to interactive quizzes and games. We chose a dynamic, scenario-based learning route as it provided an upgrade to current trainings without overwhelming the users with feature overload. Even though compliance trainings are often mandatory, adoption and user engagement are key to the success of the products as learning tools.
Customize content through close collaboration
For an effective on-demand compliance training developed with your employees in mind, you might consider collaborating closely with your legal provider. A key learning for us was that users need to be able to see themselves in the training, so it has to be as customized to their "world" as possible. In addition to the content, this includes branding, language, safety, and security considerations. For example, our energy lawyer cut stock footage of people walking while using cellphones because most major oil companies would regard that situation as a workplace safety violation. There are things that are unique only to your company or your industry—make sure your provider knows about them so they can tailor the training accordingly.
Find and engage the right partners
Consider the following elements when sourcing and evaluating your eLearning development partner:
1. Technical coverage and roles. Does your legal provider have eLearning technology development capabilities in-house, or will they engage a third party? Are those capabilities matched to the sophistication level required? How about technical experience to troubleshoot bugs or glitches within your modules when they are uploaded to your learning management system (LMS)? Are they able to host trainings for you if you do not have an internal LMS? Assess their capabilities in these areas and ensure their technology partner is able to cover any gaps. Also, have explicit conversations on roles. For example, who will manage and fix any technology issues? Make sure you have answered all these questions when engaging your digital training partners.
2. Product ownership. Do you want to own the ultimate product? If so, make sure you have the conversation with your development partners to share that view. Also, be aware this route might be more expensive because you will be charged for content development. Another option is to work with your legal provider in sharing risks and costs. For example, our multinational energy client covered the hard costs for software and development while we provided the content on the agreement that we would be able to sell the training to other clients without restrictions. Win-win.
3. Process competency. If you are new to developing digital learning products, you will want a good grasp of the process—of what is required of you and how long each step will take. Your partner should have information and a blueprint related to the following:
Scope of the training
Required materials
Creation of a learning script
Narration
Establishing the "look and feel" of the training
Preview modules
Dynamic exercise options
Module delivery
Capture and use better data
The DOJ's recent update also includes a question about evaluation of the efficacy of compliance training. By having your training accessible in a digital format, you are better able to meet the implied expectations of the regulators. You can ensure employees have that access at any time, and you can review relevant usage and performance data that allows you to tweak and improve modules, add content, and identify potential compliance blind spots and shortcomings.
It will also allow you to review and see where most of your employees struggle or excel, data that you can use to adjust how you convey specific topics in the individual modules.
Bringing business technology value to compliance
Collaboration among various departments and areas of expertise is critical to problem-solving and developing better solutions in today's complex world. I hope this article has provided some food for thought on the opportunity to collaborate internally and with your legal providers to go digital and on-demand with bespoke compliance trainings for your organizations.