As part of our "Inside the Mind of the CCO" special report, we asked nine compliance leaders (right) across a multitude of industries and organizations the same five questions regarding their experiences and thoughts on the profession. We're rolling out their answers to one of the questions every weekday until Wednesday, Sept. 30:
Q. What drew you to the compliance profession?
Meet the CCOs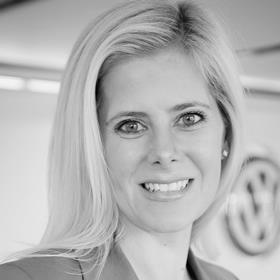 STEPHANIE DAVIS
Chief Ethics and Compliance Officer
Volkswagen Group Of America
Years in compliance: 12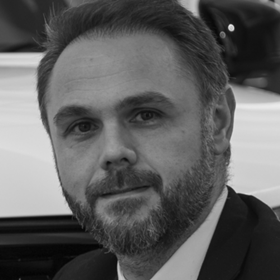 CEDRIC DUBAR
Chief Compliance & Ethics Officer
Volvo Car Group
Years in compliance: 17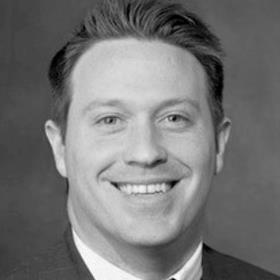 JOHN FINLEY
General Counsel and Chief Compliance Officer
AIS Healthcare
Years in compliance: 20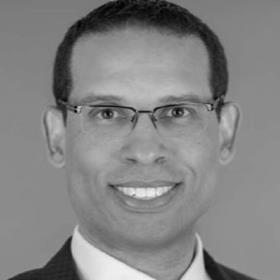 DUANE HOLLOWAY
Senior Vice President, General Counsel and Chief Ethics & Compliance Officer
United States Steel Corporation
Years in compliance: 15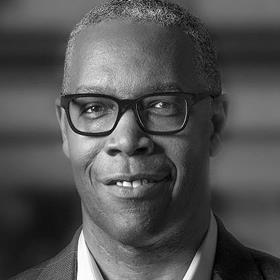 DAVID HUNTLEY
Senior Executive Vice President & Chief Compliance Officer
AT&T
Years in compliance: 6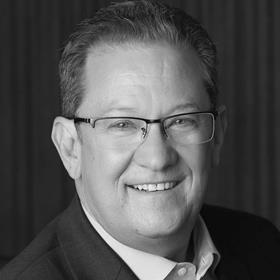 STEVE KOSLOW
Vice President, Chief Ethics & Compliance Officer
Allianz Life
Years in compliance: 25+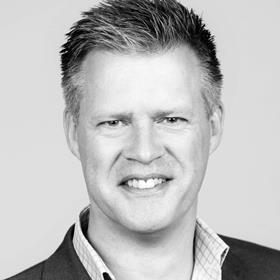 ANDREW McBRIDE
Chief Compliance Officer
Albemarle Corporation
Years in compliance: 22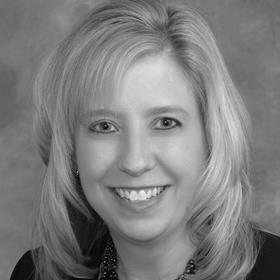 LISA TAYLOR
Vice President & Chief Compliance Officer
UC Health
Years in compliance: 19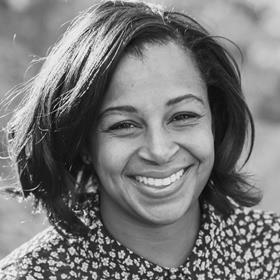 ASHA PALMER
Chief Ethics & Compliance Officer
Convercent
Years in compliance: 9
STEPHANIE DAVIS: After I finished law school, I started my career in an in-house role at an energy regulator. I firmly believe a good compliance organization, focused on ethics and integrity, can make a company better, more agile, and with happier employees. After all, if you know the company encourages you to make the right choices, you're more likely to enjoy your job and be able to make quick decisions.
CEDRIC DUBAR: Many of my compliance peers entered the field of compliance & ethics by accident, but this is not my case. After studying law in France and in the U.S, I started my career as an M&A in-house counsel in 1998. But very quickly, I realized that my personal vision of how companies should do business and my wish to apply my values to my daily work life would lead me to embrace another career. I had to work hard to convince the senior management of Lagardère (the French multinational media conglomerate I was working for at the time) that they should let me lead the group´s ethics and corporate social responsibility strategy. This is how I became the group´s CSR Committee Coordinator in 2003. Since then, I have been deeply committed to building and embedding corporate integrity in all the companies I have worked for and broadly advocating for the importance of business ethics.
JOHN FINLEY: I started as a lawyer at the FDA. Among my many duties, I served in the FDA Commissioner's Office and as counsel to the FDA, CDER, Office of Compliance. Though I had built my first compliance program while in graduate school, the FDA gave me a global view. It showed me how private companies and the FDA worked together. I got to see how one of the largest regulatory agencies in the world applied compliance across borders. There was always a novel issue to tackle. Compliance provided a way for me to help advance and improve the broader healthcare system. Twenty years later, I have worked on cross-cutting, meaningful issues like PEPFAR, importation of illegal drugs, a salsa recall, six CIAs, a DPA, and billions in M&A. Given the diversity of projects and the impact I could make, compliance was fun. I know this may sound weird to some, but I am still having fun today & doing meaningful work.
DUANE HOLLOWAY: I currently serve as the head of both legal and compliance, as I did in my prior company, as well. At the start of my career I was solely focused on legal matters at a law firm, but my first in-house job, where I served as an in-house lawyer in the gaming industry, forced me to also focus on compliance as a significant part of my job. I grew to respect and appreciate the importance of, and exciting challenges involved with, the realm of compliance. I have been fortunate to continue working in compliance during my in-house career.
DAVID HUNTLEY: My journey to the CCO role at AT&T was paved with opportunities to learn the ins and outs of the business. A lawyer by trade, I began my career at AT&T in the Legal Department. Over the years, I've served both as senior counsel and as a business unit leader. These roles have shaped my perspective while allowing me to better understand the priorities, challenges, and pressures our people are under every day. What's helped me as a compliance leader is understanding the need and value proposition in what we do and how it ties to the bottom line. I was honestly "tapped on the shoulder" by the CEO to lead the Chief Compliance Office as a direct reporting officer to the chairman and CEO at that time and in an independent role to other functions. I was drawn to compliance knowing I'd have the opportunity to contribute at the highest levels of our company and create meaningful impact.
STEVE KOSLOW: Like many individuals who found themselves with compliance roles in the mid-90s, my path started in the legal field. I joined MetLife's law department in 1994 and spent my formative years helping the insurance company's sales force find compliant solutions to market and sell products. Compliance, as a discipline, was new to many of us, and it was a tremendously exciting and rewarding time. From MetLife I joined PricewaterhouseCoopers (PwC) during a time when compliance programs were expanding in scope and complexity. The industry was evolving from tactical programs to the broader incorporation of risk management and control effectiveness. My first CCO position was with CUNA Mutual in Madison, Wis., after which I joined Allianz Life in Minneapolis. The ethics and compliance world has always presented me an opportunity to creatively help companies to achieve good—which leads to positive business results.
More 'Ask a CCO' questions
ANDREW McBRIDE: I was guided by the "invisible hand" (as Adam Smith would say) to antitrust/competition law at university, and that interest continued into private practice. Early on in my career the focus of competition/antitrust was merger control, with compliance programs being designed (literally) for the shelf. However, increasing cartel enforcement, prompted by global leniency programs, led to a growing focus on antitrust risk management. Moving in-house—first to BP and then to BHP—inevitably means that you acquire experience in related areas of compliance, from state secrets, through anti-corruption, to market manipulation. In a broader compliance role at BHP, I was given the opportunity to restructure the compliance team, design a new dedicated investigations function, oversee the compliance aspects of one of the world's largest de-mergers, and support the settlement of an FCPA investigation with the SEC. All of that experience has proved invaluable to me in my role as chief compliance officer at Albemarle.
LISA TAYLOR: I started my career as an attorney in a law firm, but after working there for only six months, the firm dissolved. I was then forced to find something else, and knew I did not want to go back to firm life. I then went to the city of Cincinnati, where I wrote law and worked in the nonprofit sector. HIPAA Privacy was passed, and I accepted a compliance role at Cincinnati Children's. I knew this was the job for me for two reasons—(1) a large portion of my family is in healthcare, so I grew up wanting to give back and surrounded by care givers and (2) compliance spoke to me as a career with high integrity and an always changing atmosphere.
ASHA PALMER: Does anyone start their career in compliance? I did not, but I was always connected to compliance in one form or another. Starting my career in litigation, I also did internal investigations and policy rewrites or trainings as corrective actions following an investigation. I then went to the Department of Justice, where we investigated compliance with the FCA.  After relocating to the Middle East, I started teaching business ethics and realized how intrinsically linked my previous actions of investigating noncompliance could (and should) easily translate into preventing the noncompliance from occurring in the first place. I then took the traditional in-house ethics & compliance role where I honed my drafting, training, partnering, and investigatory skills, rose through the ranks, and then left to start my own consulting firm helping companies establish, enhance, or optimize their compliance programs, partnering with in-house teams and CCOs across the world to deliver better programs that change behavior and build accountability.